AliSave is an essential tool for dropshipping businesses, enabling you to effortlessly download AliExpress product images, videos, variation images, and photos from descriptions.
Install the AliSave browser extension
1. Go to the chrome webstore:
Install AliSave
2. Click on "Add to chrome":
3. Click on "Add extension":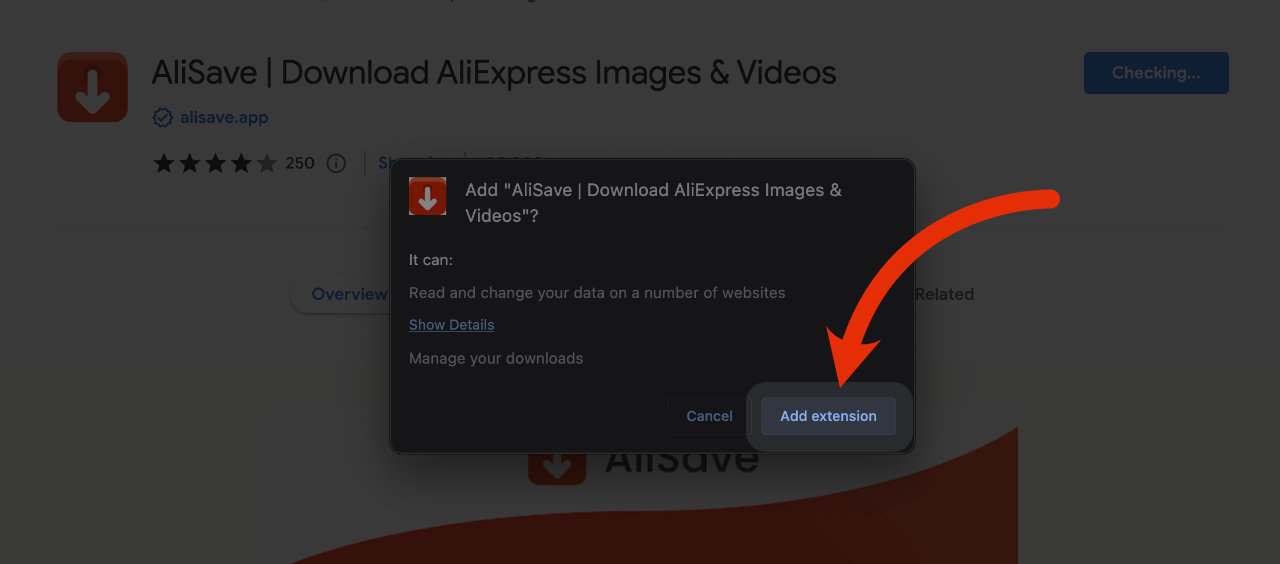 4. Begin downloading images and videos by opening an AliExpress or Alibaba product page!
You've successfully installed the AliSave extension, which allows you to improve your experience on both Alibaba and AliExpress. This handy extension enhances your downloading capabilities, making it easier to save images and videos from these popular online marketplaces.